We are the opportunity shapers. We design business possibilities for anyone wanting to take the entrepreneurship plunge to take on the driving seat of their career. We choreograph growth stories where an average middle class Indian can become an entrepreneur equipped with necessary business intelligence, technology and operational excellence to establish an ROI lead business.
Consumer Behaviour in India is complex and fast changing. Expanding in this market isn't for the faint-hearted. In a country where tastes, likes, dislikes and dialect change every 100 kms, it is not easy to weave a seamless brand story across the geographies of India. And engagement lies at the core of the new Indian Consumers.
At LDT India, we work closely with some key businesses in F&B category and work on outreach programs to help them scale in their footprints and operational capabilities pan India. Such expansions could be through a franchise investment, a Debt or Equity partner investment, setting up of a Sales & Distribution network or simply by way of scouting, negotiating and closing real estate spaces for the next outlet of the brand.
Our relationships are fostered through seasoned professionals at the frontline of business expansion. We do not run a battery of tele caller operations or organise events for investors to come by. Our custom approach to each potential business partner, stitching commercially viable solutions for them has ensured that our closure rate has maintained higher than 72% consistently even through the tough financial turmoil of recent months.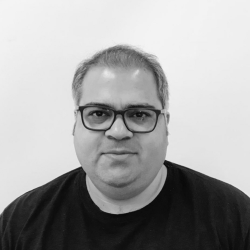 Chief Operattions Officer
National Head & VP - Sales & Operations
Consultant - GM Sales & Operations